THE BENEFITS OF DUTCH GROUND CONTROL

More vigorous and healthier plants

Easy to use, anyone can do it

Dropshipping service available in EU

Optional in white- and private label
Featured: Mycorrhiza Mix
Through years of experience, we have developed a unique composition from the more than 200 different species of Glomeromycotan fungus responsible for the creation of mycorrhiza.
By adding the correct fungal spores, the fungal threads (mycelium) generated will increase the absorption capacity through the roots of your plants up to 700%. Read more...
All DGC products can also be supplied as white- or private-label products.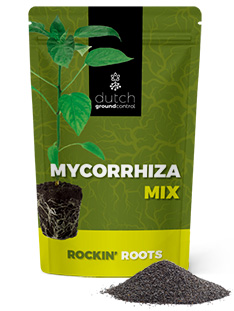 © 2021 Dutch Ground Control B.V.